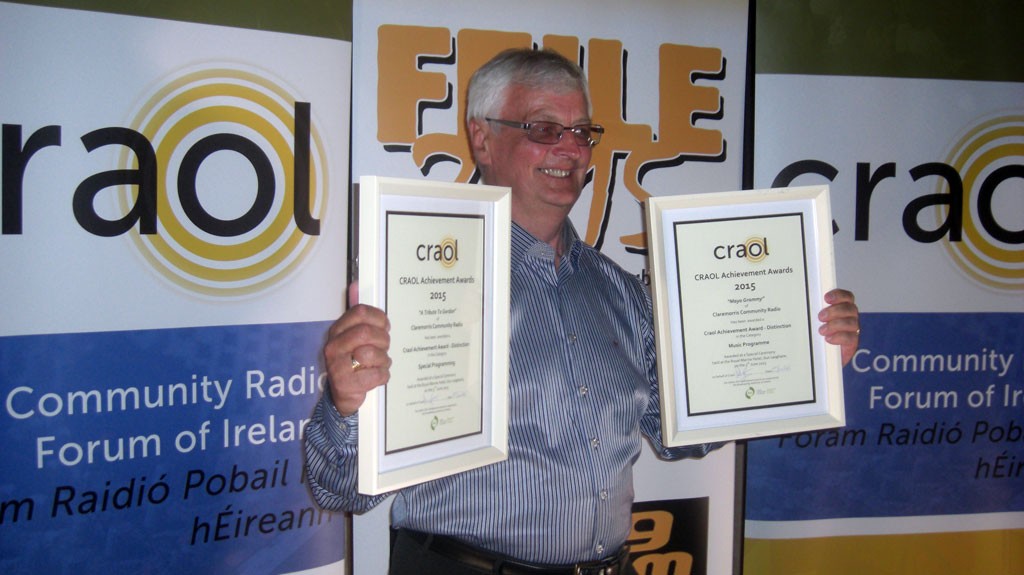 Two CCR programmes were winners at the annual CRAOL radio achievement awards on Friday last!
A Tribute to Gordon, a special one-off show aired last December in honour of our late colleague Gordon Campbell was the Distinction winner in 'Special Programming', one of this year's four categories. This live two hour show, featuring a host of our volunteers and staff members alongside a selection of Gordon's favourite music, was aired on the morning of Saturday, December 13th. You can listen to the show here.
The station won a second Distinction in the 'Music Programme' category where Sebastian Wlodarczyk's Mayo Grammy was one of just two winners. This show, which airs on Thursdays at 7pm (repeated Wednesdays at 1pm) is our first Polish language show. Each week Sebastian presents a selection of Polish and European music along with the latest news from the Polish community in Mayo. You can listen to a selection of Sebastian's old shows on our mixcloud service.
For more information on CRAOL and its annual awards: www.craol.ie/7/0/920,2015-06-05-craol-achievement-awards-2015-results.html